Welcome!
Join us for Rev with Ohev II on April 11 at Antique Auto Museum!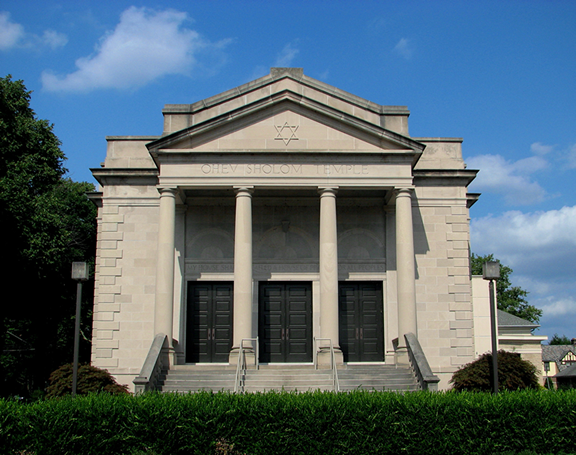 Temple Ohev Sholom is the center for Reform Judaism in the greater Harrisburg PA area. We are an active congregation with members of every age, income, and lifestyle. We are united by our commitment to Reform Jewish values, religious education, caring for our fellow congregants, and fulfilling our role in the Harrisburg community.
What is Temple Ohev Sholom? We are a dedicated and talented clergy and staff, the best religious school in the area, a close-knit and active Sisterhood organization, in-depth adult study, welcoming of mixed religious families, many fun events and activities, a beautiful classic facility on the banks of the Susquehanna River, and most importantly, we are congregants who care about making Ohev Sholom their religious home.
"We are Temple Ohev Sholom — we are a family."