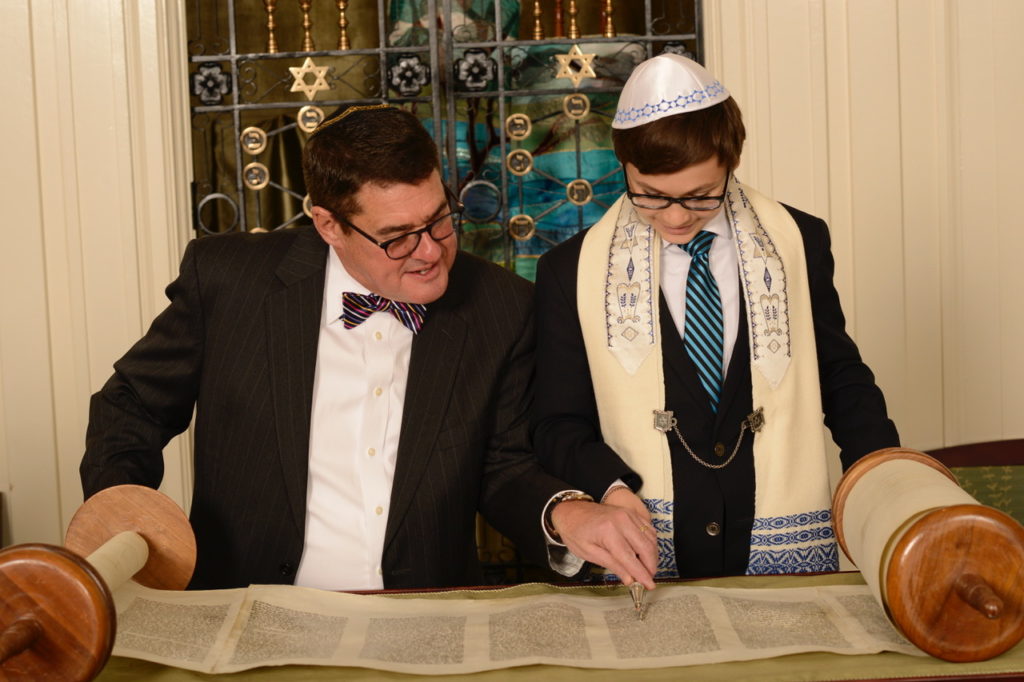 Children and adults can have a B'nai Mitzvah at Ohev Sholom.
Bar Mitzvah means "Son of the Commandment." Bat Mitzvah means "Daughter of the Commandment." B'nai Mitzvah is the plural, meaning "Children of the Commandment," and would apply to more than one boy or a number of boys and girls as a group.
At Ohev Sholom, we apply a team approach to work closely with children and adults to ensure they are prepared for their special day.
Please contact Rabbi Kessler to learn more!