The 2023-2024 Religious School year is just around the corner! There is still time to register your child or children.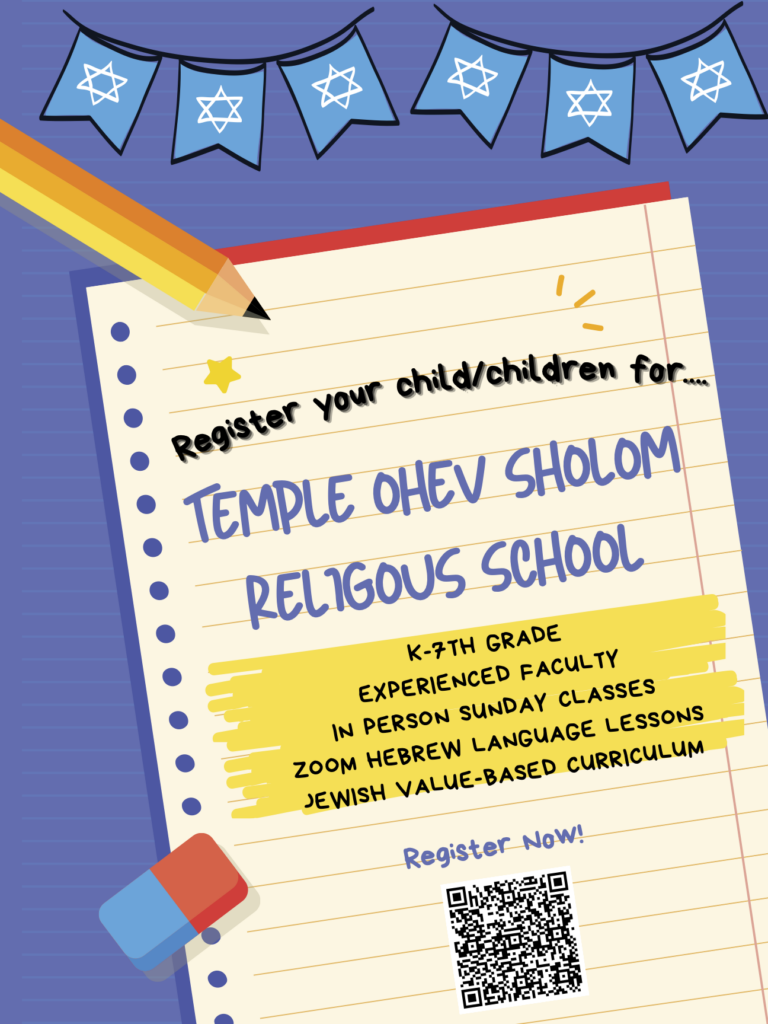 New to the area and want to enroll your children? You can fill out the form right away, or contact Sally Jo for an introduction or to answer any questions.
The Religious School needs your talent!
Are you a great story teller, do you love arts and crafts, do you play an instrument, do you have expertise in Jewish history, Israeli culture, or Jewish cooking? Are you a current or former educator? The Religious School is seeking talented individuals who'd like to share their special interests with our students.
Please contact Sally Jo Bronner, our Religious School Director at [email protected] to talk about how you can get involved today!
Registration:
Registration is not complete until payment is made for half of the tuition cost by the deadline.
Please review the attached documents to register for our 2023-24 class:
2023-2024 Religious School Registration Form 
2023-2024 Religious School calendar (these dates are also on the full Ohev Sholom calendar)
7th Grade Documents: 
7th Grade Schedule
7th Grade Shamor V'Zakhor Program Letter