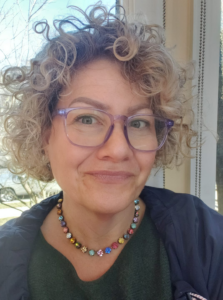 Sally Jo Bronner
Religious School Director
[email protected]
Sally Jo is well known in the greater Harrisburg Jewish community, having held a variety of professional and volunteer positions. You may remember her entertaining articles in the Community Review, or perhaps she taught someone you know at Chisuk Emuna, Beth El Temple, Gesher, Silver Academy, SABABA (Hebrew High) or Dickinson College.  Maybe she was your teen's BBYO advisor. Through all of these roles, Sally Jo's enthusiasm for Jewish life is palpable. She has over 20+ years of experience in teaching and administration, is fluent in Hebrew, and is deeply devoted to infusing our curriculum with learning about Israel's rich history and modern day life. We are certain that our Religious School will thrive under her direction. On a personal note, Sally Jo is mom to Eitan (21) and Shula (22), is an avid gardener and vintage glass collector. She currently lives in Midtown Harrisburg.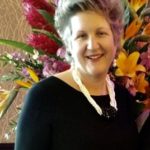 Michelle Darr
Office Administrator
[email protected]
If you've ever heard the expression, "If you want something done, call someone who's busy," it is a perfect fit for Michelle.  She knows just about everything that goes on at Ohev Sholom and she is always a pleasure to deal with.
If you have questions about Ohev Sholom, call Michelle at 717-233-6459 or email her at [email protected]