Our Executive Director:
Drew Greenwald
Executive Director
[email protected]
We are excited to announce Drew Greenwald will serve as our first Executive Director, effective June 12, 2023.
Drew made Ohev Sholom his Jewish home when he lived in Harrisburg four years ago. Since then, he has worked in Washington, D.C., serving on the forefront of Jewish engagement and community building for the last four years in the Jewish Federation system. His passion and energy for strengthening Jewish communal life was evident early in the process and his track record of building strong relationships made him a clear choice.
Please join us at 7 P.M. June 14th at the annual meeting to welcome Drew and his wife Sarah back to Harrisburg, and back to their Jewish home — Temple Ohev Sholom. In the meantime, Drew is looking forward to meeting all of our congregants and community partners and can be reached at [email protected].
May we continue to move from strength to strength!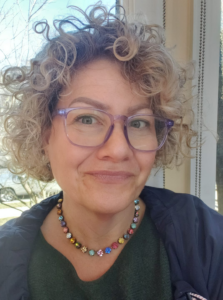 Sally Jo Bronner
Religious School Director
[email protected]
Sally Jo is well known in the greater Harrisburg Jewish community, having held a variety of professional and volunteer positions. You may remember her entertaining articles in the Community Review, or perhaps she taught someone you know at Chisuk Emuna, Beth El Temple, Gesher, Silver Academy, SABABA (Hebrew High) or Dickinson College.  Maybe she was your teen's BBYO advisor. Through all of these roles, Sally Jo's enthusiasm for Jewish life is palpable. She has over 20+ years of experience in teaching and administration, is fluent in Hebrew, and is deeply devoted to infusing our curriculum with learning about Israel's rich history and modern day life. We are certain that our Religious School will thrive under her direction. On a personal note, Sally Jo is mom to Eitan (21) and Shula (22), is an avid gardener and vintage glass collector. She currently lives in Midtown Harrisburg.
Conrad Smith
Music Director
Jon Snavely
Facilities