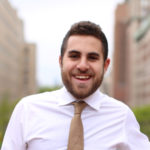 Jason Graf
Religious School Director
[email protected]
Jason Graf moved to Harrisburg in July 2019. He attended Columbia University and the Jewish Theological Seminary (JTS) where he earned two bachelor's degrees, one in psychology and one in Talmud. Jason is in the process of pursuing a master's degree in Jewish Education from JTS. Jason has had extensive experience working in religious school settings, both as a classroom teacher and directing religious school programming. As the new director of our religious school, he succeeds Lillian Rappaport, who nurtured and led the school for over two decades before retiring in July 2020. Jason also works at Reading Plus, a reading intervention program for students in grades 3-12. When not working, Jason loves to spend time outdoors with his wife Zeva.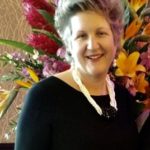 Michelle Darr
Office Administrator
[email protected]
If you've ever heard the expression, "If you want something done, call someone who's busy," it is a perfect fit for Michelle.  She knows just about everything that goes on at Ohev Sholom and she is always a pleasure to deal with.
If you have questions about Ohev Sholom, call Michelle at 717-233-6459 or email her at [email protected]